Do you ever get in limbo while deciding what to pack on a hiking or trekking adventure? I will be delighted to help you out with that. My name is Eddie, I have more than 30 years of experience in hiking, and I know not only about the traumas, peaks, fatigue, but also about what to pack for the Acadia both in summer and winter. If you love outdoor activities, then Acadia National Park is a place to visit. Acadia National Park is located along the Atlantic Coastline of the US, with natural surroundings and cultural heritage. To access the park, you need to buy an entrance pass to Acadia National park. There are weekly, monthly, and annual tickets. I would recommend the annual pass, which is $55. With this pass, you can visit the park any time prolong the year.
What to Pack for Acadia National Park Hiking: Acadia Packing List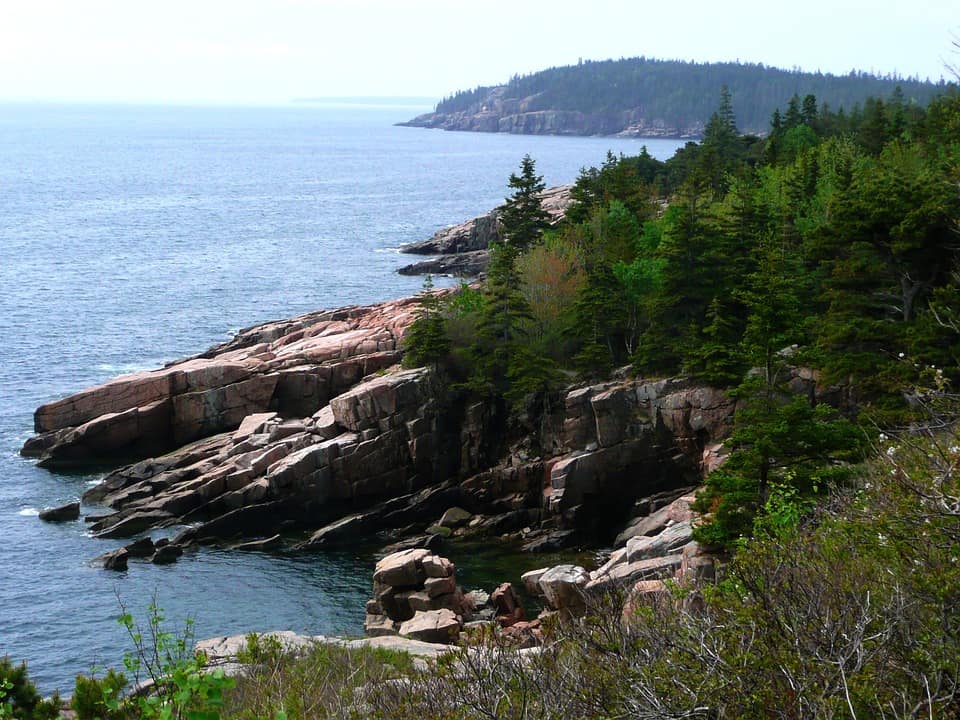 What you bring to the Acadia National Park is highly determined by the season. Trust me, you don't want to carry inappropriate items that will not serve your needs! This hiking list is made up based on my personal experience of outdoor hiking. I highly recommend all the items mentioned, so please feel free to leave me a comment if you have any follow-up questions.
Most importantly, I hope that you will find this packing list for Acadia helpful. When planning to go for a hike, it is essential to know what to pack for Acadia outdoor activities, whether you are heading there in the summer or winter. What I find crucial is what to wear to Acadia. The type of clothes should be determined by the season. Please do follow these golden tips for both summer and winter hiking gear.
Summer Hiking Gear for Acadia
It is best to wear light and bright colors that do not attract heat during the summer. Do not wear black clothes and hats if you don't want to get a sunstroke. These are shorts, t-shirts and a hat to shield you from the sun. In the summer, most days, you'll be comfortable in shorts and a tank top. If you love swimming, bring a swimming suit with you. For the evenings or windy days, you need to bring along long-sleeves shirts and a light jacket. Shoes in summer should be light and have a rubber sole. Many travelers do carry an extra pair of flip flops just for their comfort. More so, pack your summer hiking socks and quick-dry pants for a hike. The sun is scorching, even on cloudy days, so you'll also need sunscreen and sunglasses just in case.
Pack a good tent, sheets, rope, and sleeping bags. Bring food and snacks with you and a camping stove for cooking. In rare cases, campers bring chairs and air mattresses for extra comfort. Carry with you a reusable bottle of water with fold-up capabilities that are easily transportable.
What to Bring to the Acadia during the Winter: Cool-Weather Packing List
It is a must to wear a warm top even in summer when hiking. However, you will have to wear additional layers of clothes in the winter hike. More specifically, wear waterproof and insulating garments. Therefore, I recommend including a waterproof shell jacket, fleece pants, and an insulated jacket to the packing list. Socks and gloves are other essential clothing you should pack. Carry thick, woolen pair of socks. Gloves should also be two-layered and extra warm.
The ground is always soggy during winter, so wear solid hiking boots with coarse sole for safety. Acadia's trails can become icy and snowy in winter. Be prepared for unfavorable conditions and getting dark early. Ice grippers, cleats, and grip footwear can have little effect on slippery ground and underlying granite surfaces. Also, when hiking trails get steep and challenging, trekking poles and Gaiters shoes should always be in your backpack. They're great for walking on the snowy and muddy surfaces. These shoes keep your legs warm, dry, and steady through the snow. They're also good for climbing in summer. These gaiters are very useful. They keep tiny rocks, snow or mud from getting in your boots. They also add another warm layer and can be used if you're cold.
An important tip is to make sure the clothing you take is practical and comfortable. Temperatures tend to change from time to time, so pack clothes, accordingly, not leaving out any clothing that may be of value. Carry with you a tent, warm sheets, firewood, cooking stove, and a warm fleece blanket to keep warm. Take enough food and snacks, because an empty stomach leads to a cold and sleepless night in the winter. It's also great to have a pair of outdoor multi-purpose athletic gloves used for cycling and hiking, to keep you warm.
Electronics: Essential Components for Both Summer and Winter
Electronics are essential whether you hike during the winter or summer. In your Acadia backpacking list, you should include your navigator, watch, compass, and a power bank. Navigation is one of the essential electronic gears to have. Depending on the trip you're taking, and personal preferences, you will decide which items to bring. If you like using a GPS, be aware that you may use a map and a compass instead.
But just in case, prepare a navigator that will take you through Acadia National Park easily and with no hitches. Make sure you have fully charged both your phone and your power bank. We all keep memories, and the easiest way is to take some good pictures that will be a permanent reminder of the best outdoor hiking or trekking adventure of your life. So buy yourself a good camera, or if your phone can take good photos, then you can use it to capture and store your memories. Headphones are an optional set of electronics to be considered.
Adventure Gear: for Additional Safety Guarantees
Come along with safety gadgets that will be useful in the wilderness. A first aid kit, flashlight, and other medications, if needed, are all essential as Acadia hiking gear. Compressed blister cushion and a foot massage roller are recommended to your Acadia backpacking list. A map is also highly recommended and if you like taking notes, then bring along a pen and a notebook.
Your travel insurance is another item to think of. We all are aware of accidents, and it is much safer to have it with you.
A backpack should be massive and light. Find a backpack size in which your stuff will feet in. Look for one that has a built-in rain cover. It will fit better than if you buy a rain cover separately. Also, buy one that has a space between the pack and your back to prevent back sweat. It may feel uncomfortable and can have a huge impact on your body temperature.
This additional gear is optional but equally important to carry with you: binoculars, tour guidebook, card games, and two-way-radio.
Toiletries: These Items are Necessary both in Winter and in Summer Seasons
Hygiene is vital, while hiking and trekking. Keep your toiletries organized with a toiletry bag, which has plenty of room for all the necessities like soap, toothbrush, toothpaste, hand wash, and disinfectants.
Below are other essentials for backpacking list
Alcohol-based gel hand disinfectant that is odorless;
Eco-friendly soap;
Toothbrush;
Toothpaste;
Dental floss or toothpicks;
Washcloth;
Moist towelettes or baby wipes;
Pack towel;
Toilet paper in its plastic bag.
However, it's also good to know about the things, which are better not to write down on your Acadia backpack list. Below are those that should not be packed to hiking and trekking.
Deodorants. Some deodorants have smells that would attract insects and even some wild animals;
Razors. Razors can cause injuries and are dangerous to throw in the parks` rubbish bins;
Mirrors can easily be broken and are clunky. Thus they can cause injuries to other people and start wildlife;
Non-recyclable products can be bad for the environment. People should consider carrying biodegradable products. Thus, we will protect the environment. For example, choose biodegradable soap that reverts to organic ingredients.
"Disposable" products that you'll have to carry out (bulky and cumbersome).
Acadia Packing List: Finally Have Fun Hiking!
Do you have all the answers to your hiking packing list questions? Well, now that you know what you need for an exceptional hiking experience, it's time to pack up your hiking bags and head out to Acadia National park. No worries about what to carry in your backpack in the summer or winter season anymore! But if I have missed something on my list or if some points are still unclear to you, feel free to contact me in the comments section below. Also, share your thoughts and experience on what else we might pack for a hike in Acadia National park. Looking forward to hearing from you, folks!
FAQ about Acadia National Park
What is the best time to visit Acadia National Park?
The best time to visit Acadia National Park is during the fall season. The leaves of the trees change color and the weather is cool and comfortable.The best month to visit Acadia National Park is October. Temperatures during this time are 40-50 degrees Fahrenheit.
What's special about Acadia National Park?
Acadia Park is the first national park in the United States that was created specifically for recreation. Acadia is also best known for its beautiful fall leaves and pleasant weather. In addition, it is also an incredibly stunning place to visit in the winter. For many visitors, it's a popular place for winter scenic drives and cross-country skiing and snowshoeing trips – great ways to see the park and all it has to offer in the winter. For hikers, it's not uncommon for volunteers to clear special trails.
Does it rain a lot in Acadia National Park?
It rains often in Acadia National Park, and fog is also common in summer, especially near the coast. Acadia National Park has plenty to do even when it's raining! It all depends on the season and the travelers' abilities. Drive to the top of Cadillac Mountain, dine at Jordan Pond House, hike the Crew Trails, visit Sierre de Montt, visit Sand Beach, or drive to the Schoodic Peninsula. Your choice of vacation itinerary depends on whether you have children with you and whether you prefer an active vacation or a passive one. It's important to dress appropriately, bring your camera and rain gear or an umbrella so you can enjoy the beauty to the fullest.
How many days should I spend at Acadia National Park?
The minimum amount of time recommended to spend in Acadia National Park is 3-4 days if you want to see all the major sights. This will give you plenty of time for hiking, biking, and kayaking. If you are an avid hiker, you can spend all three days hiking the various trails. Even if you're not a morning hiker, wake up early to meet the sunrise at Cadillac Mountain. And for an enjoyable trip, don't forget to use our list of essentials for visiting Acadia.