Sequoia & Kings Canyon is a trendy tourist destination with a fascinating landscape including green forests, wide rivers, and stone canyons. A perfect spot to actively spend vacation time with friends and family.
Sequoia & Kings Canyon is a consolidated structure for both Sequoia National Park and Kings Canyon National Park located in California with a total area of 1,353 square miles. Here you will see all the variety of animal species, giant sequoias, yucca, and cacti. The park is worth visiting.
It's open around the clock, and you can visit it at any time of the year. To get access and enter the park you will have to purchase a special park pass. The annual pass will cost $80 for adults. Seniors can buy the annual pass for $20 only and the lifetime pass for $80. For military members and dependents as well as for the kids up to 4th grade the entrance is entirely free. If you have decided to spend your vacation hiking throughout this beautiful park, then this article is definitely for you.
My name is Eddie, and I'm an experienced tourist who knows everything about pitfalls that people can encounter during their travel. I know how to hike and climb the highest peaks safely while having fun and pleasure. Therefore, I have prepared some precious tips on what to pack for Sequoia & Kings Canyon to make the trip not just memorable but comfortable and safe at the same time.
As I have already mentioned the park is huge and whether you choose to hike (a trip for one whole day) or trek (a trip that lasts a few days) throughout the park you should think thoroughly over things you will take with you on this trip. It's worth noting that Sequoia & Kings Canyon backpacking list will differ depending on the season you decide to visit. So I have come up with the list of gear that will be needed during the summer and winter period. Let's get started.
Packing List for Sequoia & Kings Canyon National Parks in Spring or Summer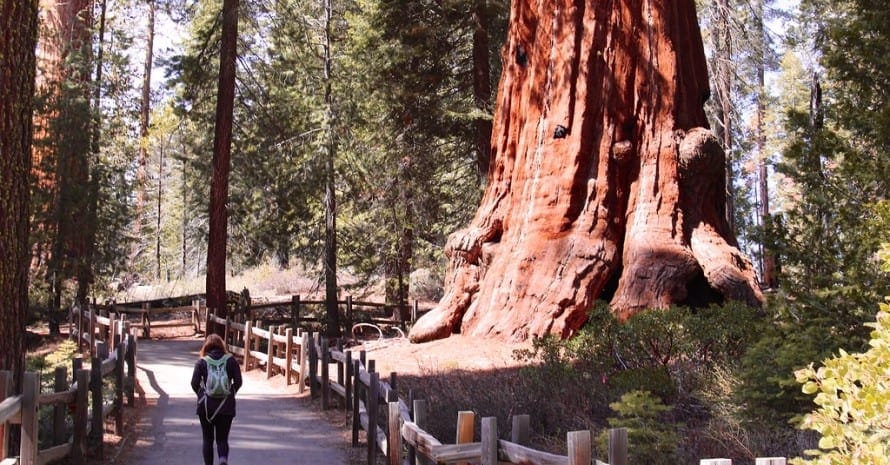 Before we tackle the Sequoia & Kings Canyon packing list itself, it's worth to be mentioned that the list can be modified for your comfort. These are the things I believe are the most appropriate for the trip. Be patient to pack your backpack and turn the hiking into the travel of a lifetime with the following tips.
Basics
Here are the top essential things you should have in the first place. These include the map of Sequoia & King Canyon National Park to help you get a better sense of direction in the park (you can get it for free in the visitor center or download from the Internet), cash and credit cards, potable water and snacks for the day. So, you can not even imagine a trip without these basics.
Clothing
You should remember that even in spring or summer the weather can be very unpredictable and tricky. If the weather is hot, you have to wear layers because nights and mornings might be cold and the weather can change drastically within hours. Check out the weather forecast to pack the most appropriate clothes. Generally, here is what to wear to Sequoia & Kings Canyon.
Underwear including a sports bra
Clothes for sleeping
Swimsuit
T-shirt
Hat for sun protection
Short-sleeved shirt with SPF protection which is perfect for summer hiking
A long-sleeved cotton shirt that will be suitable for both cold and warm weather; choose the light material to reduce the weight and size of your backpack
Light pants or shorts with SPF protection as you will be exposed to sunlight a lot
Athletic bottoms (leggings/capris)
Pullover or hoody
For windy weather, take some jacket with a solid layer and a raincoat.
Take extra care of your feet. As you will be hiking all day long, you have to choose the most comfortable sneakers designated for such kind of leisure and take an extra pair with you. Even if it's hot, no flip-flops are allowed at all as you can hurt your feet or twist ankles.
An extra tip for you: it's highly recommended to use packing cubes to organize Sequoia & Kings Canyon hiking gear in your bag in the best possible way.
Hygiene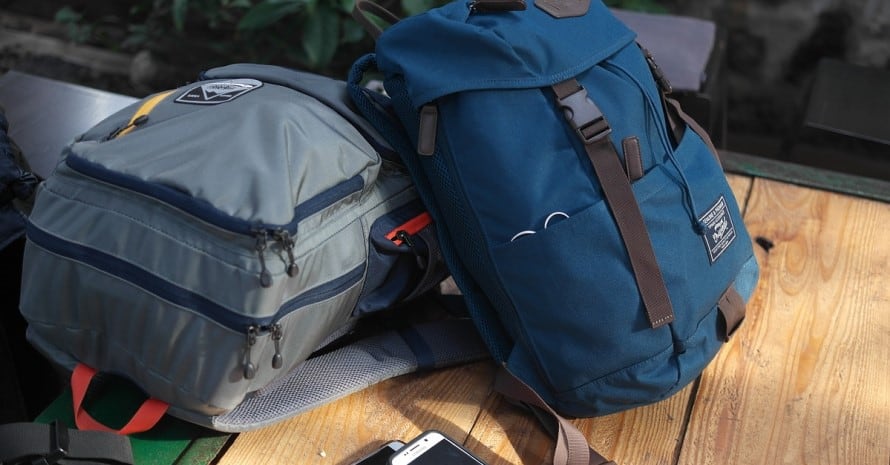 Of course, while traveling, you would want to stay fresh and clean. Here are the essential travel-friendly toiletries that you have to take with you to maintain your hygiene. Choose travel-size bottles (if possible) to save space in your backpack for some more essential things.
Toothbrush, toothpaste and dental floss
Toilet paper, tissues and moist wipes
Deodorant
Hand lotion
First aid kit and general medicines (in case you get cut, or get headache or stomach ache)
Sunscreen to protect yourself from harmful sun exposure
Shampoo and hair conditioner
Face cleanser and moisturizer
Hair comb
Antibacterial gel
Small camp towels
Electronics
Cell phone, cables, and charger
Power bank to have an extra power source to charge your cell phone or camera if needed
Headphones (wireless ones are optional)
Camera to take a picture of stunning views
General Hiking Gear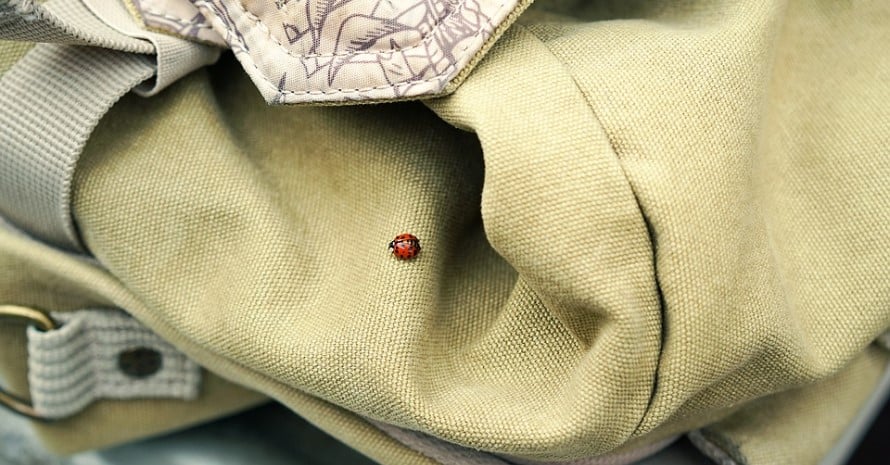 It's essential to think in advance of an appropriate day pack. You can choose a medium bag for 15L that will be perfect for a one-day hiking trip, or you can choose a large one for 30L that will be suitable for several day trekking adventures.
Make sure you have a backpack with the back panel and moisture-wicking straps that will ensure comfort for you while walking with heavy luggage. Also, it's recommended to take a waist pack to help you keep all the essentials like a camera, cell phone, snack, sanitizer, etc. handy and easily access them during your trip.
Here is the list of things you should take with you on your trip to prepare food and have some rest.
Sleeping bags, sleeping pads, and travel size pillows
Rainproof tent
Ground tarp
Rain gear
Camp chair
Flashlight
Navigator and compass
Watch
Sunglasses
Mugs, bowls and other utensils
Bear spray and insect repellent
Trash bags
Packing List for Sequoia & Kings Canyon National Parks in Winter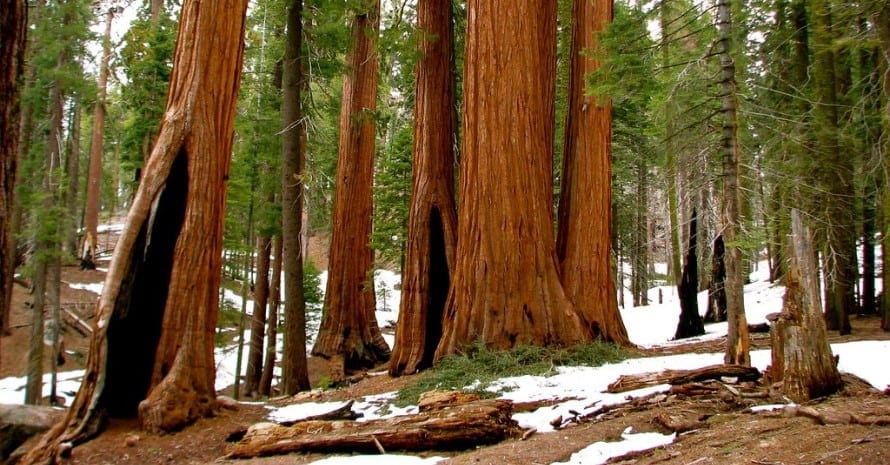 Hiking and trekking during the winter period are much more difficult and dangerous. Therefore, in addition to the list of things, it's recommended to take with you for the summer and spring trip, here are things that are required for a winter trip.
All adventure gear, toiletries, and electronics will be the same. However, taking into consideration low winter temperatures, you have to take a winter sleeping bag to get warm and cozy while resting.
The main thing will be to choose appropriate clothing not to get cold and still be comfortable moving and walking on slippery ice-covered trails. While selecting items to wear for winter hiking, you have to take into account its warmth, quality, and breathability as well. Once again, it's paramount to dress in a few layers.
For your undergarment, it's advised to avoid materials with high cotton content as it absorbs moisture fast yet dries very slowly. The main task for you is to choose clothes that will push sweat away during physical activities. Choose long-sleeved shirt and long underpants made of merino wool. This fabric dries fast, and your skin will breathe.
The next layer has to give you enough warmth and retain your body heat inside. Check out the temperature forecast to choose the respective fabric thickness. The best choice is a fleece sweater (wool is also good) and warm hiking pants.
The primary purpose of the outer cloth layer is to protect you from freezing winds, rain, and cold temperature. Choose a waterproof shell jacket and pants that will also be breathable.
Choose comfortable, water-resistant, and sturdy boots, as it's one of the most important things that you need for your trip. In case the winter is snowy with lots of ice you will need crampons to make hiking on slippery trails safer.
In addition to crampons, you will have to bring with you an ice axe that you will need in case you slip. There and spring trip, here are different sizes of ice axe so choose the most appropriate one but buying one is obligatory to make the hiking process as safe as possible.
FAQ
What should I wear to Sequoia National Park?
When thinking about what to wear to Sequoia National Park, consider the time of year and the activities you might want to do. In the summer, the weather is generally hot, so shorts, shirts, and comfortable shoes are a good choice. If you plan to hike, be sure to wear sturdy shoes and socks to protect your feet. For evenings, it might be cooler, so you might want to bring a sweater or a light jacket.
Do you need hiking shoes for Sequoia?
If you plan to hike while in Sequoia, you should bring sturdy hiking shoes. We also recommend that you bring extra socks, depending on the season. Also, since Sequoia is at a high altitude, the weather changes quickly, so be sure to bring a warm sweater (or jacket) and rain gear to stay warm and dry.
Do you need bear spray in sequoia
Do black bears live in Sequoia National Park? There are approximately 35,000 black bears in California; several hundred live in the 865,000-acre Sequoia and Kings Canyon National Parks. So if you have a potential fear, it's best to bring a can of bear spray with you.
What to wear to sequoia national park in July?
Also, the weather in Sequoia National Park changes quickly because of the high elevation, so it is important to be prepared with clothing such as fleece and a rain jacket. During the summer months, the sun shines very strongly, so be sure to bring sunglasses. It is best to wear clothes made of lightweight and breathable fabrics. If possible, it is better to give preference to special clothing for hiking.
Final Words
I have accumulated and shared my traveling experience to make your future trip the safest, the most pleasant and comfortable for you, your family, and friends. With this particular Sequoia & Kings Canyon backpacking list you can be sure that you will have all your trip under control even in case of unpredictable weather situation. Don't neglect the main hiking gear checklist, and your trip will be the most fascinating and exciting trip ever.
Before you hit the road, make sure you have all the essentials. If you travel in winter, take extra care of packing your bag as hiking during this season can be very dangerous. Remember that your safety and safety of your family comes first. Once your backpack is ready, feel free to start your dream adventure and explore the marvelous and unique landscapes of the United States.