I am Eddie, and hiking tops the list of my hobbies. Among the places I have enjoyed visiting is Rocky Mountain National Park. The park has over 300 miles of hiking trails and beautiful sites for those who are in trekking. The annual pass costs $80 only that gives you access to 2,000 federal recreation sites, and I can't name a better value for this money.
Lack of proper hiking or trekking gears can result in an unpleasant experience. To help you with your preparation activities, I have prepared this Rocky Mountain backpacking list that will remind you of a number of hiking and trekking essentials. For everyone wondering what to bring to the Rocky Mountain, this blog will be your all-time hiking guide.
What to Pack for the Rocky Mountain – Your All-Time Hiking Guide
Before embarking on your journey to the Rocky Mountain National Park, it is important to consider how long your visit will take. Thus, you will be able to take only the essentials you need for your stay.
Moreover, Rocky Mountain National Park temperatures fluctuate in unpredictable ways. It becomes hot and at times too cold, but the afternoon showers appear a bit common throughout the year.
For the easiness of selecting a suitable packing list, I have made two lists based on the season you are planning to set foot on the park. This will help you get ready per the weather to expect and the activities to get involved in.
Rocky Mountain Summer Packing Essentials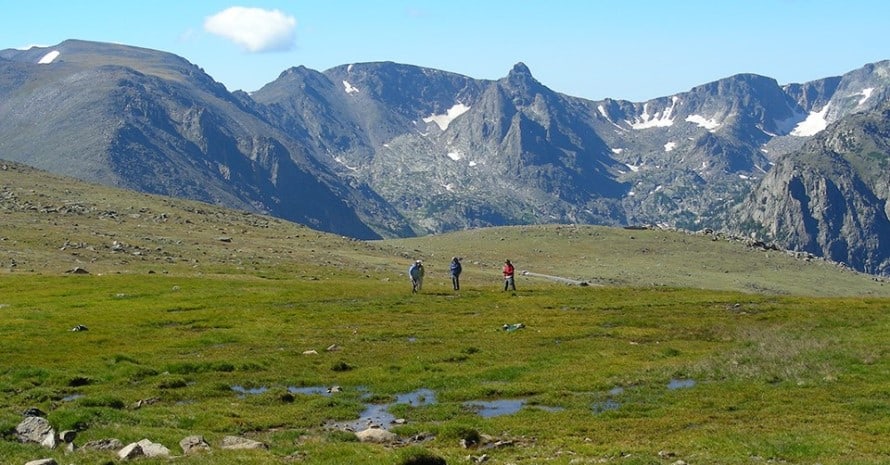 When the temperature gets high, hiking and trekking become more fun and less complicated. You do not have to put up with cold nights anymore, and lighting fire becomes more of a pleasure than a necessity. You also get fewer items in your packing list because you can leave heavy clothes and night covers at home.
However, hot weather means you will lose a lot of water through sweating. You, therefore, need to carry with you an adequate amount of water to keep your body hydrated. Also, you need to pack with you the food to last you the whole hiking experience. When it comes to Rocky Mountain hiking gear, you need to keep up with the wild conditions, so let's start with these essential items.
Can you imagine taking a day walk in a pair of unfitting shoes? Or climbing rocky areas with the slippery shoe? I can't reiterate enough on the need for comfy, perfectly fitting, light shoes for any hiking occasion.
Ensure the boots you wear to the park have ideal ankle support for increased stability. Walking for close to a day means that your legs will sweat and, therefore, a pair of light comfortable socks should suit your need perfectly. For this case, prefer woolen socks that will not wear out quickly.
The summer is hot, and thus, you need to keep off from heavy clothing in all ways. Shorts and pants will suit you perfectly. Breathable clothes are the most suitable option as they keep the body insulated yet regulated from the high heat. Sunglasses are also essential, and so is a hat or cap. Ensure you wear lightweight t-shirts made of natural materials.
In the event you are in for trekking, consider the best sleeping attire. Since the weather will be less chilly, there is no need for those thick and woolen blankets. Lightweight sheets will suit your needs during the warm season.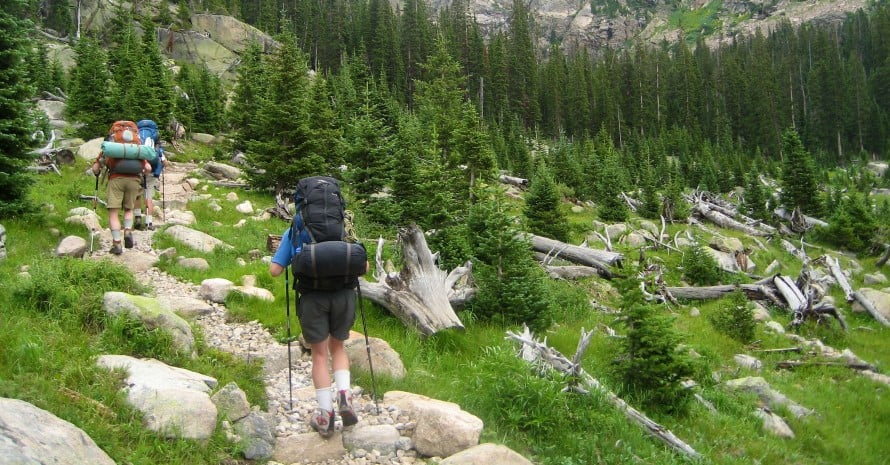 For those staying for more than a day, you need to have the right tools to set up a tent. Ensure you have toiletries and food to last you during the trekking. Instead of taking heavy blankets with you, consider a compact, lightweight sleeping bag.
With tech advancement, you can keep the hiking memories and capture the best moments. It is worth taking a camera with you to make a series of photos, but the smartphone can serve this purpose as well. To make sure your phone will last till the end of your hiking journey, take a power bank with you not to let your phone's battery run low.
More to your electronics list should be a map and a compass for easy navigation. With close to 300 miles of hiking tracks, you do not want to miss the direction. Keeping up with time won't be possible without a functional watch, and direction searching will be less challenging with a navigator.
Take only the most universal items with you, including antiseptics, band-aids, some good anti-inflammatory and antipyretic medicaments, among others. If you are going hiking for the first time, pay special attention to this point.
Rocky Mountain Winter Packaging List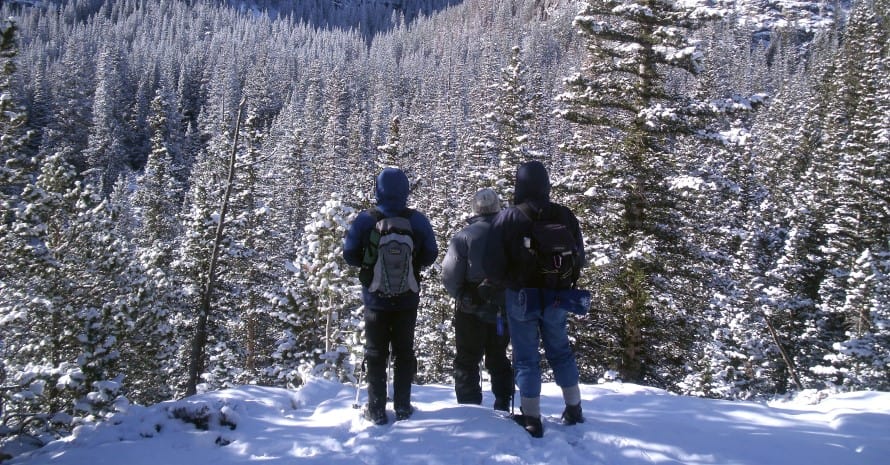 When the weather is unfavorable, you need to double-check on the essential items you take with you. When it comes to the typical winter weather in Rocky Mountain park, I want to say that it gets incredibly chilly and wet. You, therefore, need to go fully packed since extreme conditions shouldn't hinder your adventure.
Wondering what to wear to Rocky Mountain during the winter? To begin with, pants and shorts here will not be your best companions. You need to wear waterproof jackets and pants to ensure you do not get soaked when it rains on your way.
As some rain showers may happen in the afternoon, easy-to-dry clothes will suit your needs best. They will be ready for use the next day.
Also, consider dressing in at least two layers during the winter. The innerwear should consist of long sleeve t-shirts, and the top should protect your body from getting wet. Ensure you wear undergarments that will quickly absorb water and dry fast. Woolen clothes will always be a preferred choice over cotton-made ones. The attire should be breathable to keep your body temperature regulated even after sweating.
As the ground gets wet and slippery, waterproof boots with the best ankle gripping will offer you the best stability as you walk through the rocky trails. Ensure the shoes have an ample space for your toes to prevent squeezing, which might lead to sores.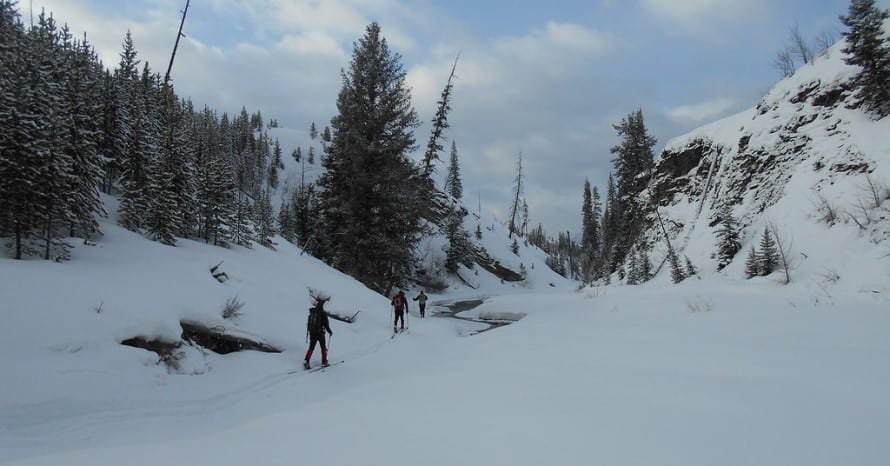 Phone and radio will ensure you make the best of your hike. With electricity being miles away from the hiking trails, a power bank is essential in keeping your phone running during your whole experience. If you have more than one power bank, take them all as phones tend to discharge quicker in the cold.
Taking a camera with you is not the best idea as it may not withstand the cold and operate properly. During the winter, it is better to use your phone camera. Also, the compass and navigator are vital when hiking or trekking during the winter not to get lost on your way and get back to the starting point safely.
Toiletries, water, and food will be highly needed when hiking. Despite the chilly conditions, your body will be subjected to a lot of physical activates that will result in sweating. You will, therefore, need your body hydrated. You can bring a thermos with hot tea or coffee to accompany your journey.
The first aid kit plays a vital role in the event of an accident. Whether it is injuries sustained during the hiking process or illness as a result of the weather conditions, ensure you have all the medications with you to provide the needed care. Having first aid administration knowledge is vital for hikers, so re-check if you have all needed before going hiking.
Spending a night in the cold is not an option when you go camping. Ensure you have with you fire lighting equipment to keep the surrounding warm. Get yourself the lightest yet heat-saving sleeping bag to enjoy nights in the beautiful Rocky Mountain park.
Closing Remarks
As I wind up my review on the packing list for Rocky Mountain, I hope you have got a glimpse on the necessities for a successful hiking or trekking experience. Having unnecessary items for hiking or trekking or lacking important ones can spoil your day and may make you regret visiting the place.
I want to emphasize the importance of carrying a first aid kit with you. There are a lot of reasons to be well-packed, and it is worth taking all the medicaments with you in the hope you won't need any of them.
So, when are you planning on visiting the Rocky Mountain National Park? At what time of the season would you like to set foot on this world of adventure? I highly recommend preparing everything you need for the hiking a day before you plan on going to the park. And I wish you a great hiking and trekking experience in the Rocky Mountain National Park.