My name is Eddie, and I have been hiking and trekking for many years. Olympic National Park is one of my top hiking destinations because of its diverse landscape, including the Pacific coastline, alpine areas, temperate forests, and dryer ones. Therefore, you can explore different regions within one large park.
There is a variety of things to do in the park, but most people come here for hiking or trekking. The entrance fee to Olympic National park costs $15 per person, and it is valid for seven days. However, I recommend going for the Annual Pass that costs only $55. Opt for it if you are a hiking enthusiast because there's so much to explore in Olympic National Park.
Also, note that if you go trekking, you will have to pay a wilderness camping fee ($8 per person per night). Alternatively, you can camp at one of the campgrounds in the park, but it will cost from $15 to $22 depending on the location and the season.
Olympic National Park is worth visiting at any time of the year, but you need to pack different items when going hiking in the spring or summer compared to a winter trip. Therefore, I have prepared two separate lists for the warm and the cold season. You can use my tips while packing for a trip to Olympic National Park.
Olympic National Park Packing List: Items You Need in Spring or Summer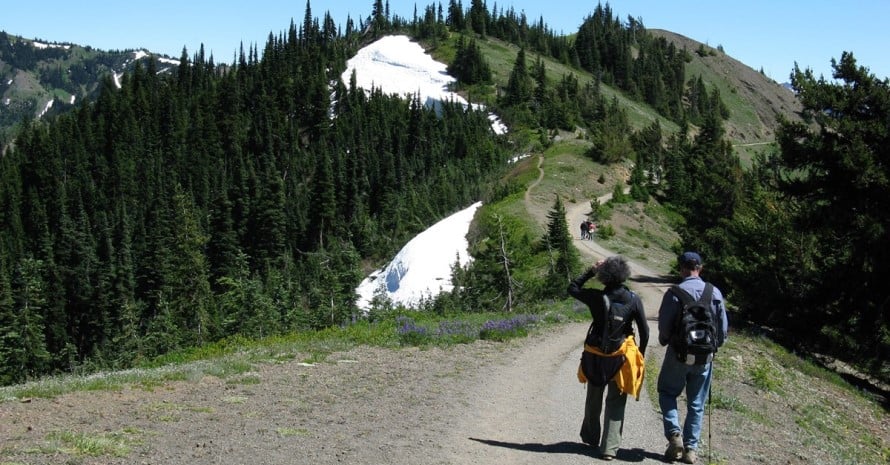 There are essential things that you need to include in the Olympic national park backpacking list when going hiking in the spring and summer. Below are the items you should not forget to take with you:
Backpack
You need a lightweight and waterproof backpack for a pleasant hiking experience. The bag should have a well-thought-out design so that you to reach any item you need quickly. Most hiking backpacks have four access points, including top, bottom, front, and size for your convenience. Also, I recommend looking for a backpack that has side compartments for keeping your water bottles at hand.
Clothing
Many people find it challenging to decide on what to wear to Olympic National Park in the warm season. Here are my recommendations on clothing to wear and take with you to Olympic National Park:
Light pants – Loose pants made of light materials will make you feel comfortable while hiking or trekking. I advise you to wear one pair and pack an extra one in your bag.
Two t-shirts – Because of the warm weather, carry at least two t-shirts. If you are planning to track for a few days, make sure to pack an extra t-shirt for each day. Note that cotton is the best material for the warm season.
A lightweight sweatshirt – Also, wear a thin shirt that will protect you from sunburns. If you can find a microfleece sweater, go for it.
Two sports bras (for women) – When going hiking or trekking, you need to wear the most comfortable underwear. Make sure the sports bras you choose are light and can dry quickly.
Raincoat and coat – Although it doesn't rain too much during the summer or spring, a coat will be useful in the cool evenings , and a raincoat will protect you from sudden rain.
Personal Hygiene Items
When considering what to pack for the Olympic National Park, do not forget personal hygiene items. Below are the essential things to include in your packing list:
Tissue paper
Soap
A hand sanitizer
A sunscreen
Adventure Gear
Here are the additional items you need for comfortable hiking or trekking in the warm season.
Sunglasses – Hiking and trekking expose you to intense sun rays. While using a sunscreen for your body, make sure to protect your eyes as well. Thus, make sure to wear sunglasses.
Headlamp – When it gets dark, a headlamp will be an extremely helpful equipment as you won't need to hold it in your hand. If you are planning to stay at the park for a few days, make sure to pack a headlamp for safe trekking.
Water bottle – I profoundly recommend carrying reusable water bottles. Remember that your body needs proper hydration, especially during the spring and summer. Therefore, make sure to take enough water for your trip.
Trekking Equipment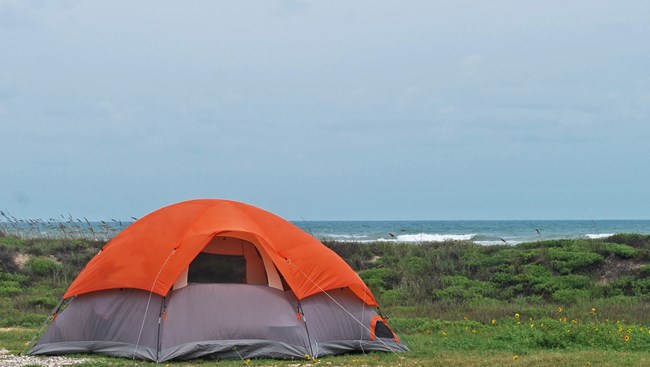 If you are planning to go trekking, it means that you will be staying overnight in Olympic National Park. No matter if you decide on wilderness camping or staying at one of the established campgrounds, make sure to take these necessities with you:
A tent – Choose a waterproof tent that is easy to install.
A sleeping bag – A sleeping bag is the essential thing you need to have. Make sure to opt for a lightweight a warm one because nights are much cooler compared to days even in the summer.
A sleeping pad – You will notice that it is much comfortable to sleep if you have proper bedding.
What to bring to the Olympic National Park in the Winter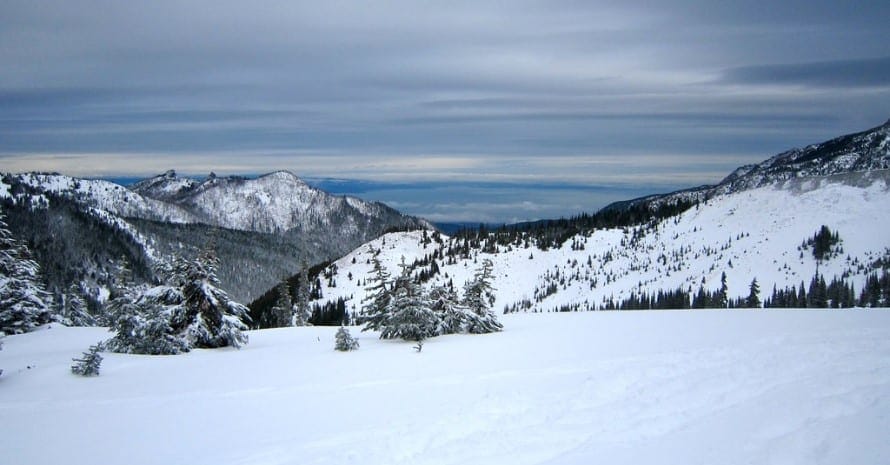 Winter hiking comes a bit different and complicated compared to hiking in the warm season. Therefore, your Olympic National Park backpacking list for the winter should include some extra items, which can ensure your warmth and comfort during the whole trip. Here is a comprehensive list of the things you should pack for winter hiking or trekking:
Backpack
As you will be carrying some extra items with you in the winter, consider taking a slightly larger backpack. A winter bag also needs to be highly durable, especially if you plan to go trekking and take the equipment for overnight stay.
Clothing
The main difference in packing lists for hiking in the summer and winter and the number of clothing you need to wear and pack with you. For the cold season, you need to wear more warm clothes that can protect you from low temperatures.
A hiking jacket – You should expect a lot of wind there in the winter. Therefore, make sure to wear a windproof hiking jacket that will keep you warm.
Waterproof snow pants – By wearing snow pants, you will stay dry even if going on a snowy road. Also, they will protect your lower body from strong winds.
Waterproof hiking boots – It is essential to have waterproof shoes that are suitable for hiking and trekking. It can get slippery and muddy in the cold season, so make sure that your boots have durable soles.
A moisture-wicking shirt – Although it is winter, you will still sweat while hiking or trekking. Therefore, make sure to wear a shirt that can wick sweat.
Woolen socks – Your legs should stay warm all the time. Therefore, a pair of warm socks will work very well, and woolen socks are best for winter hiking. Make sure to pack some extra pairs.
Extra Olympic National Park Hiking Gear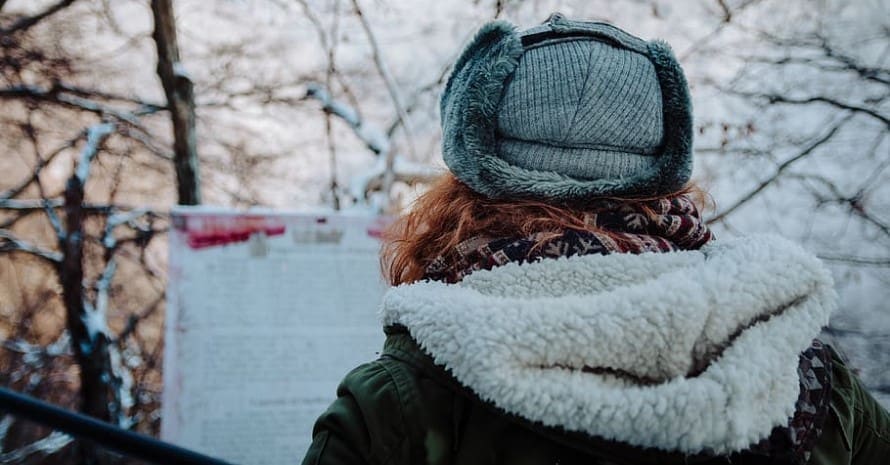 A hat – You need to wear a warm hat to protect your head and ears. Also, consider carrying a face mask to keep your face warm in case it gets too cold.
Gloves – Never forget to carry either gloves or mittens. These items are essential to keep your hands warm. An extra pair will be handy if the gloves you wear get wet.
Goggles – To prevent snow from getting in your eyes, pack goggles, and wear them when needed. They can also protect your eyes from strong winds.
Winter Trekking Equipment
If you are planning to stay overnight, make sure to take all the necessary equipment for a comfortable sleepover in the winter.
A tent – There are tents designed to withstand the weight of snow in case of some precipitation.
A sleeping bag – A suitable sleeping bag is one that keeps you warm no matter the temperatures outside the tent.
A sleeping pad – A sleeping pad is an essential thing to include in your winter packing list. Besides offering the necessary cushioning, it keeps you warm when sleeping on the cold ground.
FAQ
What to bring to Olympic National Park?
Here are some suggested items to bring with you when visiting Olympic National Park:
water
snacks or a lunch
sturdy shoes for hiking
a map
binoculars
a camera
What to wear to Olympic National Park?
What clothing should you pack for a trip to Olympic National Park? The weather in the Pacific Northwest can be unpredictable, so it's always a good idea to be prepared for both sunny and rainy weather. Bring along a wide-brimmed hat to protect you from the sun, and a rain jacket to keep you dry in the event of a downpour. You'll also want a pair of sturdy, hard-soled water shoes for exploring the park's tidal pools, and a pair of comfortable hiking boots in case you want to go for a hike.
What is the best time of year to visit the Olympic National Park?
The best time to visit Olympic National Park is July and August, as temperatures are usually warm, most roads and facilities are open, and a full range of programs are available. When preparing for your trip to Olympic National Park, we recommend researching the weather for the days you plan to visit and preparing a list of things you will take with you, including clothing, gadgets, and food, well in advance. For a complete list of recommended items, see our article.
Summing Up the Recommendations for Visiting Olympic National Park
If you are thinking of going hiking in Olympic National Park, I profoundly recommend visiting this place at any time of the year. Both inthe warm and cold season, this park offers a lot of beautiful views and outstanding landscapes to discover.
In this article, I have provided two detailed lists of what to pack when going to Olympic National Park in the summer and winter. Do you want to add any items to the lists above? Have you ever visited Olympic National Park? Share your favorite places in Olympic National Park with me. If you are going hiking there for the first time, make sure to keep the tips mentioned above when packing for your trip.