I am Eddie, and I have been a tourist for quite a while. Having a chance to visit some of the world's most prominent parks has made me learn so much, and I want to share with you a list of essentials for the best hiking experience. Yellowstone national park is the ideal place for those seeking unlimited adventure. 
After booking your ticket, you must be wondering what to bring with you to the pack during your first visit. Due to the vast mass of land, exceptional geothermal features, and a variety of wildlife, the packing list for Yellowstone must be inclusive of essentials for a scope of activities. 
The cost of accessing the park has been slashed, and there are variable passes for all. The entrance fee is $25, but you can purchase the annual pass that will cost you $80 and will give you access to over 2000 federal recreation sites. Yellowstone Park should top the list of the sites to visit. 
What to Wear to Yellowstone

and What Other Essentials to Pack for a Hiking Experience
The number of outdoor activities at Yellowstone will make you want to have suitable items depending on your reasons for visiting. But before booking a ticket, you need to know conditions accompanying the season you are headed there as it will be easier to plan then. 
Some items are vital whenever you visit the park, but other essentials will be dependent on the season you set foot there. Clothing and hiking gears will be seasonal, while electronics and accessories will remain a necessity irrespective of the season. It is for this reason that I have divided the packing list based on the essentials for each season. 
Another critical thing to consider before making a list of your trip essentials is the duration of the event. For a breathtaking view of the scope of activities available, you should be there at least two days. At the moment, let's check on what to pack for the Yellowstone park visit. 
Yellowstone Hiking Gear

– All Seasons Essentials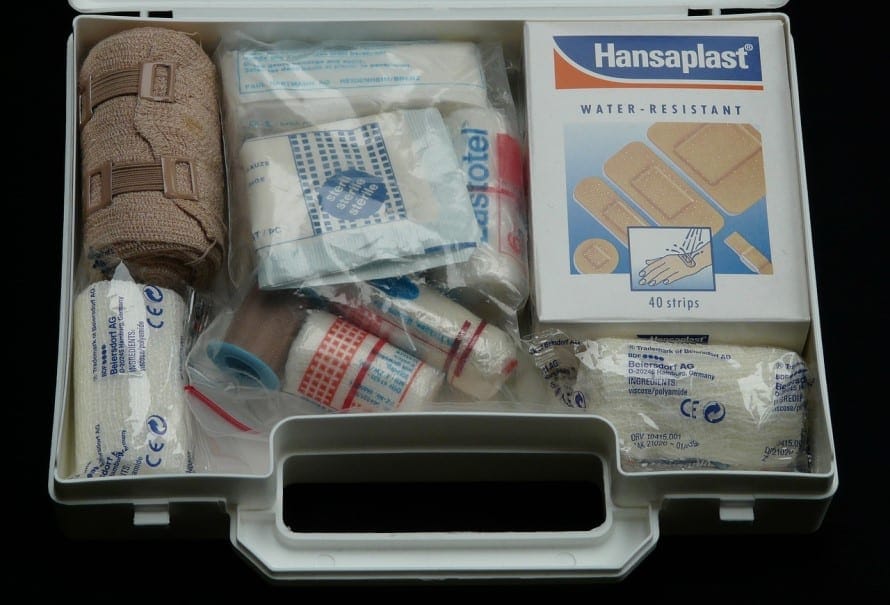 Clothing, shoes, and sleeping attires make Yellowstone backpacking list that's season dependent. Irrespective of the season you are planning to visit the park, some items are vital for a successful stay. 
Powerful binoculars
The snowed mountain peaks will not be easily visible with your naked eyes. When you visit the park during the winter, it will be a dull experience if you come out without spotting a variety of bears available at a safe distance. Therefore, you can buy or rent a pair of binoculars for a good view. Also, make sure the pair is not too heavy to hinder your movement across the park. 
Phone and camera
Keep in contact with friends and relatives and save memories about your experience with a series of lively captured sceneries. In case you find a camera hard to get, you can rent a pair of lenses for improved pictures at the stores near the park. The cost here might be a bit high, and renting might be the most appropriate solution. All in all, the pictures need to look good to save a memorable experience.
First Aid Kit
It is a matter of safety, and the physical activity of hiking will leave many worn out. The trails are well-made, but some rocky paths may lead to people injuring themselves as they take on the event of a lifetime. 
Everyone in for trekking should hence have a care package in the event of an accident. At Yellowstone, the kit is freely provided, but a need to have an additional package is vital for enhanced safety.
Accessories
On top of the list are compass and navigator. Although the park is easy to go through without much struggle, it is crucial to keep tabs of the trails you are using and your target location. You also need to keep check with time so that you get back to your starting point as planned. 
A power bank is also a necessity, especially if you are trekking. In the event the phone charge gets low, it will be possible to keep in touch with friends during your stay. 
Yellowstone Summer Packing List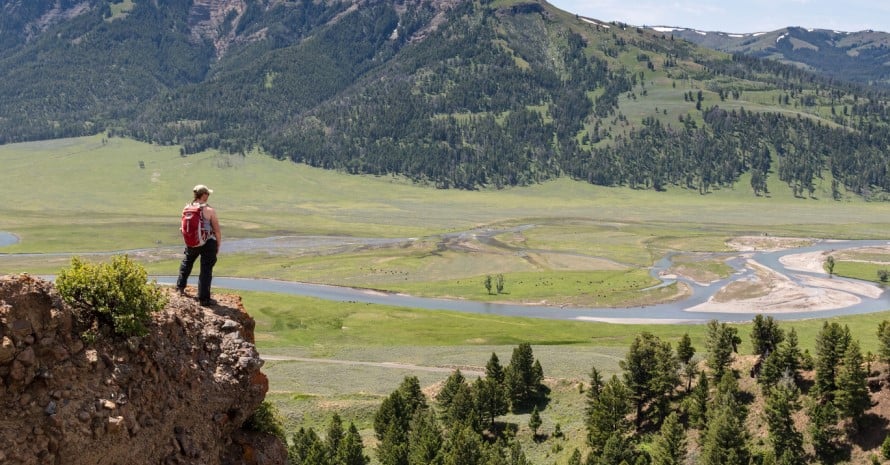 There is a lot to enjoy when it is sunny and the surroundings clear. No matter how hot it gets, Yellowstone has a natural way of keeping the trails cool and dust-free. This is through the dense layers of trees that will keep you protected from the scorching sun for the better part of the day. However, the trees will offer less protection from the afternoon showers, which may be frequent when you visit the park. 
Clothing
Lightweight clothes are the most preferred during a summer visit to the park. Woolen t-shirts and shorts are ideally suited for the weather. A lightweight and waterproof jacket should also make a list of clothing to have due to the random afternoon showers. During the summer, many pools are open for swimming lovers, and it is hence vital to add a bathing suit in the backpack. 
Footwear
Sturdy sandals are the best wear to protect your feet from sweating during the summer. They will keep your feet on the ground for long as most are lightweight. An advantage of sandals is you have less to worry when they get wet as they will quickly dry for next day use. Another option is lightweight sneakers. They will protect your feet from injuries, and comfy sneakers will keep you off blisters. 
Water
The hot weather and physical activity will expose your body to more sweating. A need to keep the body hydrated is hence crucial, and water or other hydrating solutions should work for you.
Food
It is hard to take a day's journey without having enough food for the camping. Pack snacks from home to avoid paying more for the same at the surrounding hotels. 
Toiletries 
Toiletries should also be packed depending on the length of the trip. It is vital to maintain proper hygiene, irrespective of the place you are.  
Packing List for Yellowstone

Park in the Winter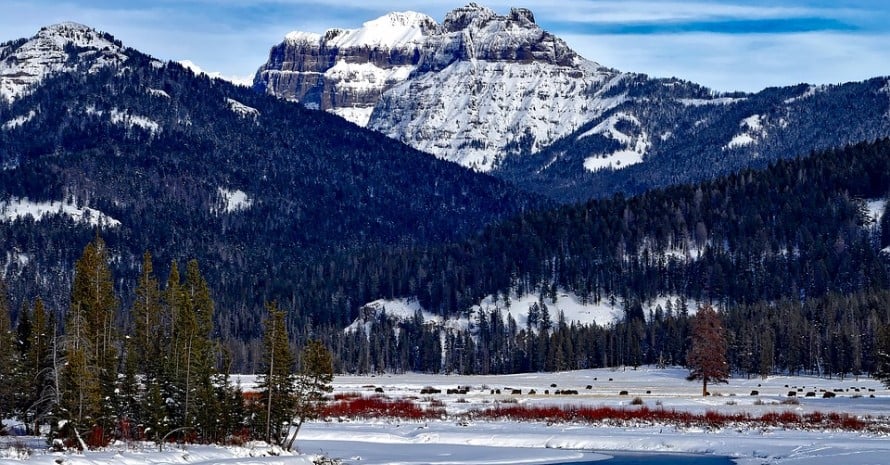 When the temperatures fall, many may feel like hiking gets a bit complicated. They forget that most hikes will start early before the sun rises to ensure you cover a considerable distance before the sunset. During winter, exhaustion as a result of high temperatures is not a concern. At this moment, you end your journey cool as you started it. Below is the Yellowstone backpacking list for your planned winter visit. 
Clothing
The weather is chilly and wet, and dressing in layers is the best option there is. Woolen t-shirts should be your fundamental, innerwear given their ability to keep your body warm when it's cold. A waterproof or fleece jacket is also vital to ensure you get less soaked in the event of rainfall. 
When in for a trek, you need to have with you a pocket knife and other essentials for putting up a tent. Insect repellents will also work a good deal at night. Also, to add in the list are warm and moderately heavy blankets for the cold night. 
Shoes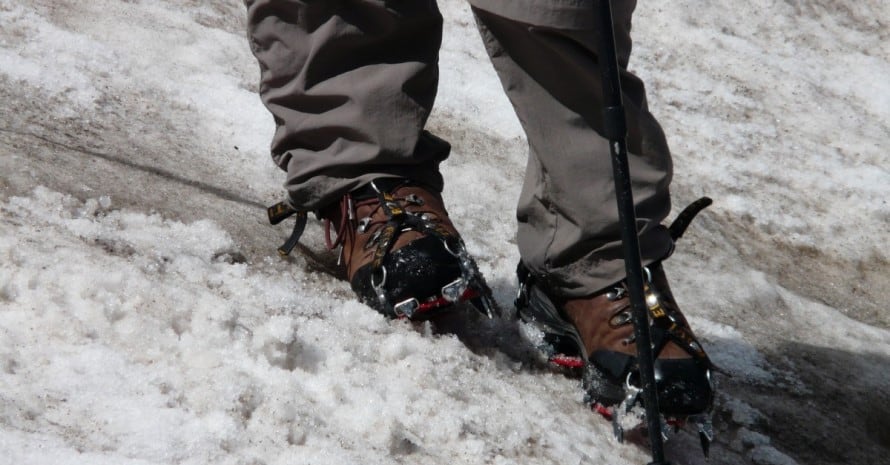 Waterproof boots are the only option here. Sandals will less likely be functional due to their slippery bottom. Ensure the boots have the right support for maximum stability.
Water
No matter how cold it gets, a day's walk physicality will leave you thirsty and sweating. There are also sources of clean water in the park, and having a reusable bottle would be better in case you run out of water. 
Food
Depending on the trip's duration, ensure you pack enough food for the journey. Buying food will come at an extra cost here, and it is advisable to cut the expense by carrying snacks from home. 
Toiletries
No matter how far you are from home, basic hygiene requirements must be met. Pack some toothpaste, toothbrush, and shampoo to ensure you keep your body clean after the long day walk. In the event you are in for trekking, these are a must-have for you. Carry adequate toiletries to last you the period you are spending at Yellowstone. 
Winter special
Bears and snowed mountain peaks are mainly accessible during the winter. Ensure your pair of binoculars, and the camera does not disappoint when capturing those epic sceneries. When it comes to clothing in the winter, it is vital to have easy-to-dry clothes to ensure you keep up with the wild conditions of the park. 
Closing Remarks
As I wrap my reviews on the most appropriate packing list for Yellowstone Park, I hope that you have settled on the time of the season to book a visit. Understand the conditions of the park and get the most suitable item for your stay. Ensure you capture the iconic and stunning scenery of the park with the perfect camera. 
To those who are yet to book their trip to the park, discounts are going down every season. Get an annual pass at $50 for unlimited access to Yellowstone Park. Here you will be guaranteed to experience the unimaginable. Ensure you pack the needed essentials on time to avoid delays. 
When it comes to snacks, make sure you have them from home as the cost from hotels around is a bit high. For accessories, it is advisable you rent from the stores near the park as you will be in a position to get the good ones at a low cost. 
What event are you in for during your next visit to Yellowstone? Leave your comments in the section below, as I will provide answers based on the best seasons for any of your preferred activities.
FAQ
Is there food in Yellowstone national park?

The park has a variety of restaurants, delis, and grocery stores to choose from. However, you can bring energy bars, sandwiches, or other food that you usually take for hiking.
How far apart are Glacier national park from Yellowstone?
Glacier national park is about 1,000 miles from Yellowstone.
What river runs through Yellowstone park?

The Yellowstone River runs through Yellowstone Park.
Who established Yellowstone national park?

Yellowstone National Park was established by President Ulysses S. Grant on March 1, 1872.
How old is Yellowstone national park?

Yellowstone National Park was established on March 1, 1872. As of 2022, the park is 150 years old.
Is there an entrance fee for Yellowstone national park?

There is an entrance fee of $35 per vehicle for Yellowstone National Park.
Can i bring my dog into Yellowstone national park?

Pets are allowed in Yellowstone National Park, but there are a few restrictions. Pets must be on a leash at all times and are not allowed on trails, in the backcountry, or in thermal areas.