My name is Eddie, and I love hiking. Now I am in my 30s, and I have visited thousands of places to satisfy my love for hiking. Carlsbad tavern has been my go-to hike destination for quite some time. The variety of activities is one of the reasons I prefer hiking in this park. It also has affordable entrance fees at only $15 per person. Also, you can buy an annual pass at $80. The annual pass is a great bargain as it covers entrance and amenity fees to thousands of parks all over the US. Today, I will give you a comprehensive packing list for Carlsbad Caverns to ensure you are well-prepared for your next hike.
Packing List for Carlsbad Caverns National Park in the Summer or Spring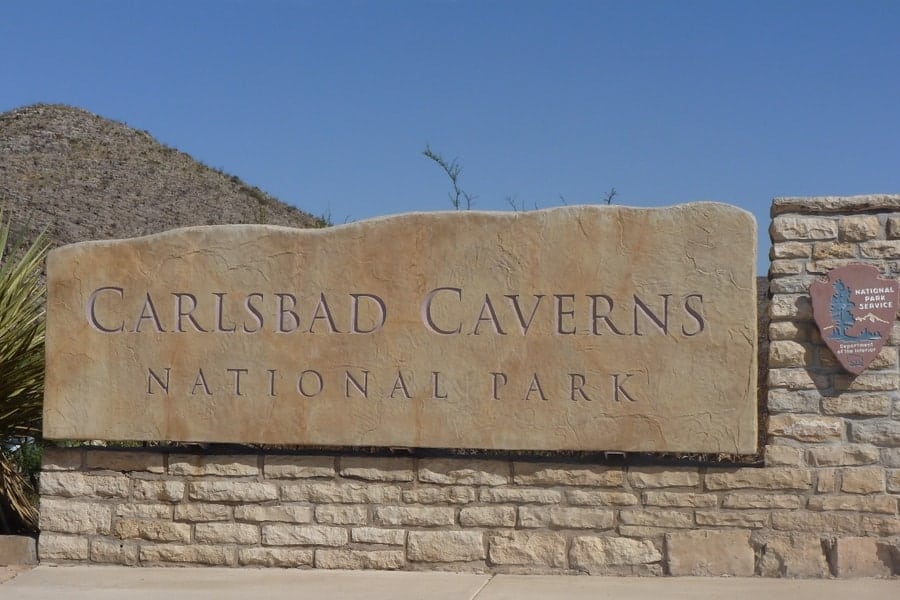 During the warmer seasons, your priority is comfort and adequate hydration to keep your energy up. To be prepared for hiking in Summer and Spring, we have made a list of things you might need. These items will make your hike pleasant and safe.
Essential Carlsbad Caverns Hiking Gear
Canes
You will want to carry walking canes for your hike when it gets a little steep. The whole trail has paved paths with proper rails for safety. The trail is also well lit. The canes are there to act as crutches for the time when you start getting a little tired.
Hiking Shoes
Before you set out on your trip to the park, remember that most of the time involves walking for significant distances. As an example to prove what I just said – to get to the park, you will have to hike at least half a mile into the desert. The right shoes for a hike are rugged shoes to ensure you don't slip or slide at any point. The caves are humid and have water dripping at steep points on the Natural Entrance and Big Room trails. Make sure that your shoes will have proper ankle support to avoid strain or injury.
Tracking Clothing
Wear a light jacket or a long-sleeved shirt; any will do. Carlsbad Cavern is mostly cold and humid, with temperatures around 13 degrees Celsius. But do not get scared! If you pick a proper set of warm clothes – fear no cold! It is, however, a bad idea to dress too warm considering you are going on a hike, do not overwhelm yourself with a heavy backpack and dehydration. Outside the caves, in the desert, the temperatures are a bit different. Still, if you intend to go camping there, you are better off in warm clothing because the nights stay pretty cold.
Essential Hiking Electronics List
Watch
You will want to have a watch in the cave. This will help you track the time. It will also come in handy when you are deciding what trail you want to take, as the park has certain timelines beyond which you are advised to shorten your hike. Even though your smartphone has a clock, remember that the battery may die, in this case, it would be nice to have a watch.
Compass
You do not need one for hiking in the caves. However, if you are after an adventure in the backcountry, you should carry it. A compass will help you to have a general feeling of your route as you head deeper into the park. If you are camping and willing to see the sunrise, a compass is useful when you are to decide which direction you want your tent to face.
Power Bank
I take tones of the pictures when touring any new place. The caves and the backcountry limestone desert offer magnificent scenery, and I am sure you will take your camera out over and over again. The power bank will keep your devices on for the duration of the hike, at least. If you are camping, bring a bigger power bank.
Camera Equipment
I have included this section for all photographers who want to get the perfect shots. You can carry your camera equipment limited to tripods and monopods into the cave and use it with the flash tool. The only restriction is that you can not bring them with you on a guided tour. However, do not carry a cumbersome rig because it will only slow you down while hiking around. You will not be allowed to use your camera with the flash during bat flights.
Flashlight
The cavern trails are well lit, but you will need some flashlights to steal your unique views while being in the cave. The caves are filled with amazing formations and rock structures that have been carved out of the limestone naturally.
Backpack
At the park, you will not want to leave all your stuff in the car. All the things on the Carlsbad Caverns backpacking list are to be carried in a nice and comfortable bag. You might want to carry a comfortable backpack that fits all your stuff and take a separate bag for your camera, as well. You need a bag that leaves your hands free to hold onto the rails or use a cane.
GPS
This is for the rogue adventurer eager to explore the great outdoors alone. It is wise to have one in case you get lost or your phone loses reception. It will also help you to keep track of where you are more accurately in case you do not have your phone.
Fitness Tracker
A hike is like a workout depending on the trail. You can bring along your fitness tracker and document the magnitude of your achievement for some of the best stories later.
Water
As I said, hiking is like a workout. Bring water in a reusable bottle that fits into the side of your backpack for easy access. A reusable bottle also reduces the chance that you may litter in the caverns.
Toiletries
Toiletries are to be picked by you individually. I usually pack up some basic things like toothpaste, toothbrush, deodorant, and soap. I also highly recommend taking wet wipes or toilet paper.
Inhaler/Allergy Medication
If you have a respiratory condition, please ensure you bring with you the necessary medication for your safety. It is unlikely that the trigger for your allergies is in the cave, but just in case, keep your medicines with you. Over the years of touring different places, I have seen this cutting short people's trips.
Is it cold in Carlsbad Caverns?
The temperature inside Carlsbad Caverns is 13 degrees Celsius all year long.
Packing List for Carlsbad Caverns National Park in the Winter
There is not much difference in what you bring to the park in the winter except for what to wear to Carlsbad Caverns National Park. You will need to prepare for this by dressing appropriately. I advise you to pack up clothes that are light but have great heat insulation. A good way to achieve this is to put on a light and waterproof outer layer and a warmer, softer inner layer of clothing. Also, find the right winter shoes that are warm and have lug soles.
That said, here is everything you will have to carry in the winter
This list can be supplemented based on personal preferences and health conditions:
Canes – for extra support whenever needed;
Hiking shoes – not only should they be sturdy but have extra padding for warmth;
Track clothing – layering your clothes will keep you warmer in the winter;
Compass – this is essential when going to the backcountry;
Flashlight – nightfall will require that you have one of these on standby;
Watch – will help you keep track of time;
Camera – it will be great to have some memories of your hike;
Binoculars – these will allow you to see the stunning views at this cavern;
Fitness tracker – hike to keep fit and record your statistics;
Allergy medication – this is a must-have to deal with any unexpected allergic reactions;
First aid kit – this will come in handy if an accident occurs;
Water – hydration is equally important in the winter;
Toiletries – these are essential for your comfort during the hike.
FAQ about Carlsbad Caves
Basic answers to some popular questions for visiting caves.
What is the temperature inside carlsbad caverns?
The temperature inside Carlsbad Caverns is 13 degrees Celsius (56 F), regardless of the season.
How many bats at Carlsbad Caverns?
The size of the bat colony in Carlsbad Caves varies depending on the season and time of day. For example, in summer, there may be 200,000 to 500,000 bats, and during migration (around the end of April) the number may rise to a million.
Where are Carlsbad Caverns located?
Carlsbad Caves are located in the Chihuahua Desert, New Mexico.
How old are the Carlsbad Caves?
The exact age of the Carlsbad Caves has not yet been estimated at about 4-6 million years.
Final Take on the Carlsbad Caverns Hiking Gear
The success of your hike lies in your preparation. Be ready for the heat in the summer and the cold in the winter. It is also essential to prepare for emergencies by having medication and necessary medical supplies. In a nutshell, what you should bring if you want to go hiking at Carlsbad Caverns are: canes, hiking shoes, a light jacket or shirt, a watch, compass, power bank, camera, GPS, flashlights, a backpack, a fitness tracker, water, toiletries and any medication you may need. You must have already noticed that the food is not on this list. That's because no food is allowed on the hiking trails, just water.
You are guaranteed to have a good time if you go through the checklist above carefully when getting ready for your tour. What else should go on this list? Do you have any other thoughts about what to bring to the Carlsbad Caverns National Park? Are there any must-haves that I have missed? If you have been to this park before, are there any extra tips you could share with us? Please let me know in the comments section below.